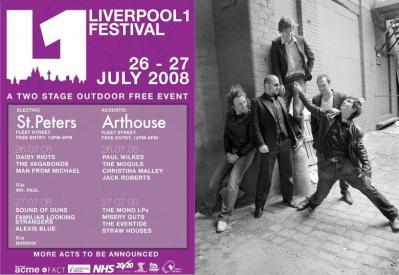 FAMILIAR LOOKING STRANGERS , nuestra querida banda de Liverpool, tiene un fin de semana laborioso. Nada menos que dos festivales: el 25 de Jul. tocan en el HAWKFEST 2008 en Devon y el 27 en el L1 FESTIVAL en Liverpool.
FAMILIAR LOOKING STRANGERS are going to perform at the HAWKFEST 2008. Devon. 25 Jul. And at L1 FESTIVAL Liverpool. 27 jul.
Take no prisoners, lads!